2020 Cohort
---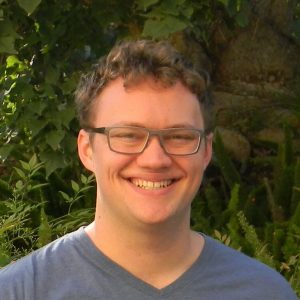 Alex Borowsky – My motivation as a plant biologist is to impact global food security, which is especially important now in a time when climate change threatens crop yields. As much as I believe basic research and foundational knowledge is important to find solutions, I also want to see the impact these findings can have for global agriculture. In my PhD research, I study how gene networks respond to water extreme stresses within specific cell layers in rice roots. With support from the Plants3D program, I want to use synthetic biology to translate knowledge of gene networks to manipulate aspects of root development and metabolism in crop plants to provide tolerance to water extreme stresses and nutrient limitation.
Isaac Diaz – My interest in synthetic biology stems from a desire to conduct research in translational plant biology, specifically related to agriculture. My family comes from a long line of farmers from Peñuelas, Puerto Rico. They grew enough food to sell at local markets, while providing enough for their large families. Because of this, I believe that farming is tightly bound to my culture. My first research experience was as a participant in Cornell University's Summer Scholar Program. That interdisciplinary program allowed me to combine my interest in agriculture with research in an academic setting to unite plant biologists, plant pathologists, and entomologists to tackle the challenges faced in modern agriculture. That experience was one of the best of my life, and I seek the same type of experience from the collaborative environment fostered by the Plants3D program. I am interested in working to combat citrus greening disease, which has decimated the citrus industry in Puerto Rico and Florida. Particularly, the product-centric point of view in synthetic biology is very appealing to me. This perspective serves to distill our research ideas by focusing them on designing a product that will meet the needs of consumers, as opposed to developing our fundamental understanding of a process.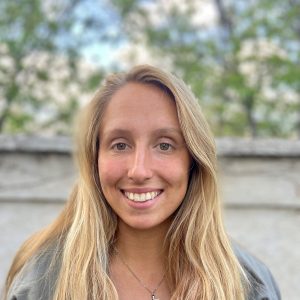 Rachael Hamby – My desire to be involved in research goes beyond making basic discoveries. In the face of worldwide population growth and climate change, we are now tasked with growing more food than ever, on less space, with ever increasing abiotic and biotic threats to plant health. To complicate matters, public distrust in science, particularly toward genetically modified organisms, must be combatted at every turn in order to make way for new technologies. Without training in translating basic research into industrial applications and science communication, it will be difficult for me to effectively deploy my discoveries, and knowledge, to help ensure food security in the future. I hope to translate discoveries and insights into plant-pathogen systems into tools that can be easily integrated into crop protection strategies. My hope is that participation in Plants3D will give me skills needed to develop collaborations with engineers and synthetic biologists who can aid my efforts.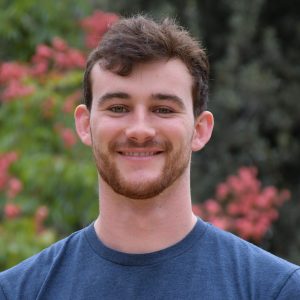 Marcus Harland-Dunaway – My parents were both dedicated scientists and avid gardeners. When I was young we grew countless fruits and vegetables and I was always amazed by the vast array of treats that plants created for us. I was quickly drawn to the idea of engineering plants on the molecular level to fit new environments or purposes. It is exciting to think that I could develop something useful that could be used around the world by people I don't even know. Of course, there are still public concerns about GMOs but I want to be a spokesperson that can help to shift public opinion on the safety of GMOs. Many biotechnologically modified crops are in use and help to solve problems around the world. I think that they part of the future of agriculture. I plan to have a career in industry where my work is likely to be released to people through the market where it can be useful. The Plants 3D program is giving me a fantastic opportunity to learn more about product design, entrepreneurship, and the economics behind making a successful product and business.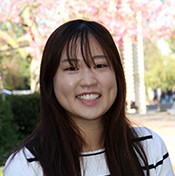 Jean Ae "Ruth" Kim – I study Phytochrome B (PHYB), an evolutionarily-conserved red and far-red light photoreceptor and temperature sensor in plants which regulates almost every facet of plant development and growth from seed germination to floral initiation. My research goal is to uncover the function of nuclear photobodies as gene regulatory hubs so that my findings can be applied to improve crop tolerance to environmental stressors. By joining the Plants3D program, I have the unique opportunity to directly test whether photobodies can act as sites for gene regulation and develop a system that can utilize intrinsic properties of the photobody to regulate gene expression in any organismal system. Since the Plants3D program encourages cross-disciplinary research and collaboration, I will be more able to take an engineering approach in my work to repurpose naturally occurring photobodies within plants to create a "synthetic nuclear body" that can turn on or off any target gene of interest.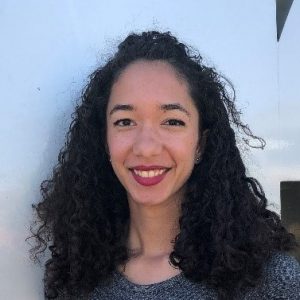 Taylor Rose Myhre – As part of the Plants3D program, I hope to develop skills as an interdisciplinary researcher. I am interested in using synthetic biology approaches to characterize Citrus genes and biosynthetic pathways that are relevant to commercially-important fruit and tree qualities, as well as to produce Citrus metabolites in microbial systems. I also see the potential to further develop my interest in STEM education, including the development of programs that allow K-12 students to participate in authentic science experiences and recruit students from underrepresented groups as future plant scientists.
Aida Tafrishi – The ability to synthetically redesign and manipulate organisms so that they produce the substances that we want, which is the basic concept of synthetic biology, sounds astonishing. I believe that this field of science is of great importance globally because it can dramatically impact our lives. It can be applied to promote health and save people's lives around the world by reducing the rates of infectious diseases, creating more precise tools for disease detection, and producing new pharmaceutical and diagnosing products to treat several diseases such as malaria and cancer. It can also be used to reduce environmental harm, decrease our reliance on petrochemicals, create processes to produce alternative energy sources or promote health and environmental sensing. Moreover, its impact on agriculture can be extensive. Synthetic biology can be used to improve crop insect resistance, generate higher crop yields, develop crops with enhanced nutrition values, and to increase the photosynthetic performance of plants.
Sarah Thorwall – As a chemical engineer, my synthetic biology interests lie in engineering microbes as "reactors" to produce value-added chemicals. Billions of dollars annually are spent on agricultural chemicals, which can be used to promote plant growth or prevent devastating plant diseases. Additionally, plants are a wealth of interesting secondary metabolites, but they are not optimal industrial production hosts because of their low titers, slow growth, and large space requirements. Engineering microbes to produce these compounds in large bioreactors could address these process concerns and provide new sources for agricultural chemicals. Microbial metabolic engineering could be applied to the production of plant secondary metabolites or compounds which are applied to plants to improve agricultural productivity. Participating in this program would allow me to learn more about industrial biotechnology relating to plants and get a better understanding of opportunities available in that field.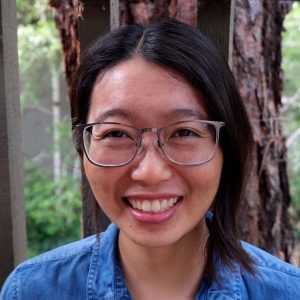 Aimee N. Uyehara – Some of the most compelling science stories are the ones where research moved from the lab to the community. Growing up with an agricultural background in Hawai'i, I learned to appreciate the innovation of science by means of the Rainbow papaya. This delicious genetically modified fruit was created to be resistant to the papaya ringspot virus. On a small scale, the Rainbow papaya symbolizes the potential of translational research to save agricultural industries from devastating diseases. Stories such as that of the Rainbow papaya fuel my interest in translational research. I am excited about the Plants3D program because of the opportunity to think seriously about solutions to the world's critical food and health needs. This program creates a framework and means to consider the way my research can contribute to crop improvement and human health. Often as a PhD student, we become engrossed in the details of our own project and fail to see the potential for impact. I look forward to participating in a collaborative environment and challenging myself to think creatively about a project under the "discover, design, and deploy" framework.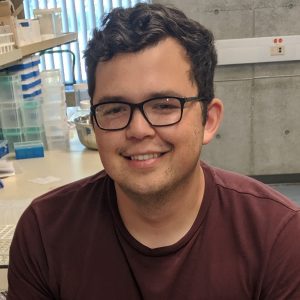 Alex Humberto Valenzuela – Plants are under constant pressure from pests through herbivory and the spread of disease. Insects can severely limit food production and have significant economic consequences. By knowing what makes plants vulnerable to insects, we can work towards improving insect resistance in crops. As a scientist I am interested in translational research and want to be able to be work towards solutions for issues such as food insecurity. Being in a cohort of innovative students from unique backgrounds will expose me to new perspectives and enable my growth as a scientist in ways my PhD program alone could not. Plants 3D will provide the necessary training from both fields needed to succeed as a synthetic biologist. In addition to cross training in science and engineering, Plants 3D will help me build important skills needed in today's workplace. This includes lessons in entrepreneurship, which is not typically a part of a biologist's curriculum. As a Latino and a first-generation college student, I am drawn by this program's efforts to promote diversity and inclusiveness in science.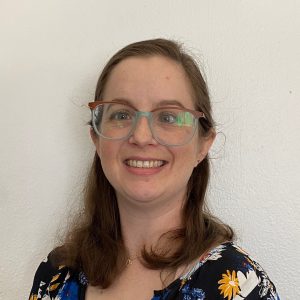 Alexandra White – As a scientist I have long been fascinated by our ability to manipulate biological systems for our own purposes, whether that be engineering yeast to make insulin or engineering tomatoes to withstand a longer shelf life. Since being an undergraduate, I have been motivated to be a contributing member of society by having some sort of involvement in crop improvement. I find myself utilizing biological techniques to answer questions about plant molecular processes, however I want to be able to translate my knowledge into an applied system like crop improvement. I believe this can be done through the use of synthetic plant biology. Being a part of the Plants3D program will provide a way for me to learn how to apply my molecular research to a real-world application. It is important to me that this program will introduce me to members of other departments as well as scientists in industry that relate basic research into crop improvement. Plants3D will give me the tools to reach across disciplines through a collaborative effort with other members of the program.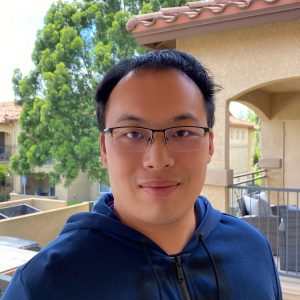 Jiadong "Mike" Yang – I have never conducted experiments that utilize mammalian cells to answer questions in plant cells. This interdisciplinary training program can provide me an opportunity to conduct such experiments. Because of this, I am deeply interested in joining the program. Currently, I am in a plant cell biology lab studying auxin-related signaling pathways. I am interested in research to study cell proliferation in cancer cells, gene evolution in genome data bases, axon formation in neurons, and cell growth in plant cells. The key idea is to answer fundamental questions of cellular processes. By studying questions in different fields, I will be able to apply different methods to more accurately answer questions using Bioinformatics analysis to predict similar functioning proteins in TMK1-mediated auxin signaling pathways.
Anqi Zhou – I prefer to call myself an engineer and would like to become an excellent bioengineer through series of comprehensive training in Plants3D program. In my eyes, science is about discovery while engineering is more about design and application. The beauty of being an engineer and doing bioengineering work is all about how those scientific discoveries in the biology-related field can be applied creatively and solve pressing problems in the real world. I have a great interest in applying synthetic biology tools to address practical problems in plant biology, especially in realizing the heterologous biosynthesis of valuable phytochemicals by developing efficient cell factories in industrial microbes, such as the yeast Saccharomyces cerevisiae. Additionally, I am also interested in mining and characterizing novel biocatalysts for the improved investigation and understanding of the fundamental aspects of enzyme catalysis and gene regulation in plants.
2021 Cohort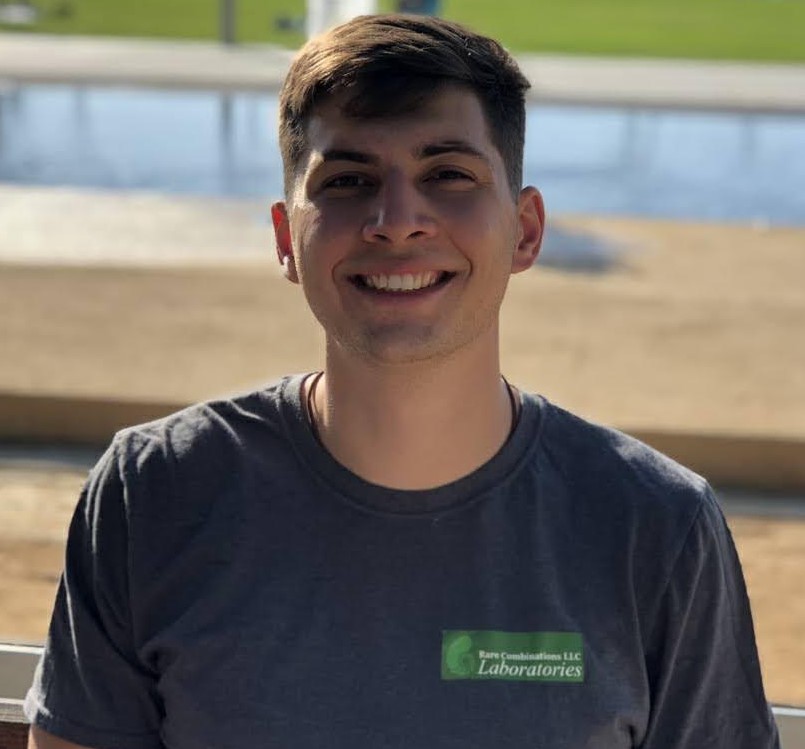 Nicholas Delbert-Robertson – "Innovation lies at the intersection of fields" is a mantra of mine and carries me through all the work that I do. I use synthetic biology in the lab to produce pharmaceutical compounds like cannabinoids in non-conventional yeast hosts using a CRISPR-Cas9 modification and screening system. As a side project, I own a small business where I sell alcohol content detectors that I invented to brewers worldwide. Some of my other hobbies include cooking, making naturally fermented foods, gardening, and working on cars. With this diversity of interests, I am excited to be a part of the Plants3D cohort to learn more about plant biology and entrepreneurship in biotechnology!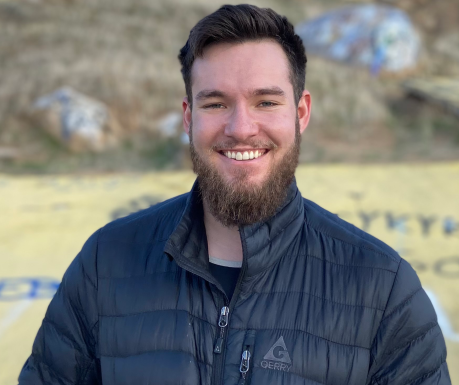 Zach Hartley – I am interested in synthetic biology because it provides the ability to translate my biological research skills into real-world products to help people and the environment. I have been involved in the field since joining the iGEM (International Genetically Engineered Machine) program as an undergraduate. There, I learned that interdisciplinary cohesion is crucial to the success of any synthetic biology project, regardless of the end goal. The Plants3D program heavily emphasizes this focus on collaboration, a skill which I hope to develop both within the program and throughout my career. In my current research, I study how to improve protein interaction assays in non-model eukaryotic organisms. I would like to use this research to design synthetic sensors with more efficiency and turnaround time than current methods in conventional organisms. I believe that the Plants3D program will give me the skills to aid in this development.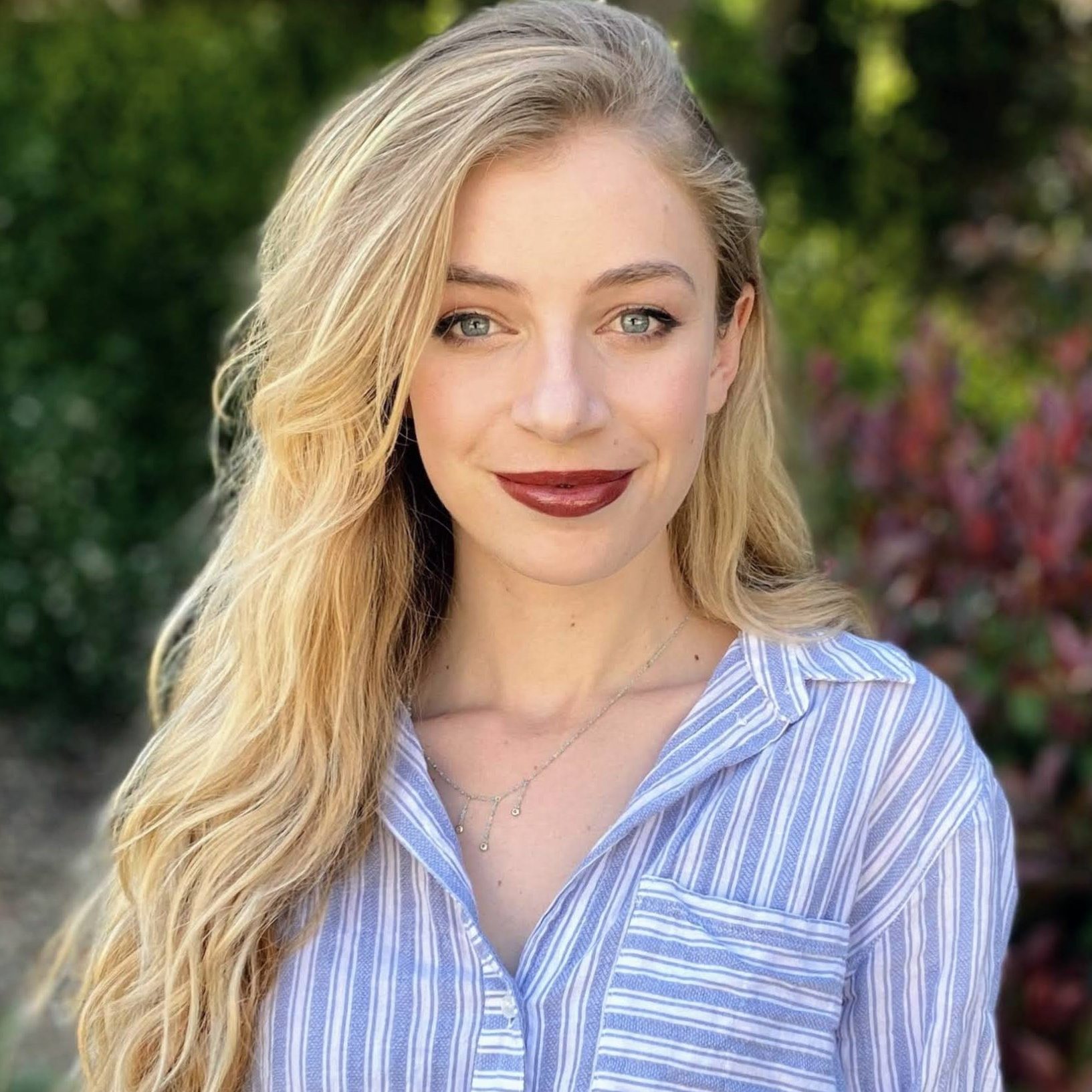 Annalise Gushue – "In my career as a plant scientist, I aspire to successfully navigate the bridge between the research lab and the market. I am equal parts motivated to understand the mechanisms underlying the natural world and to answer the challenges of presenting our food system with innovative products. The rising food demands of our global population, combined with the abiotic and biotic stresses inherent to large-scale agriculture, are only compounded by the effects of climate change. The best answers to these multifaceted challenges lie at the intersection of disciplines within life sciences and engineering. Plants3D will facilitate this collaboration toward the development of much needed solutions. I hope to gain insight into the applications of synthetic biology, entrepreneurship, and the logistics of production."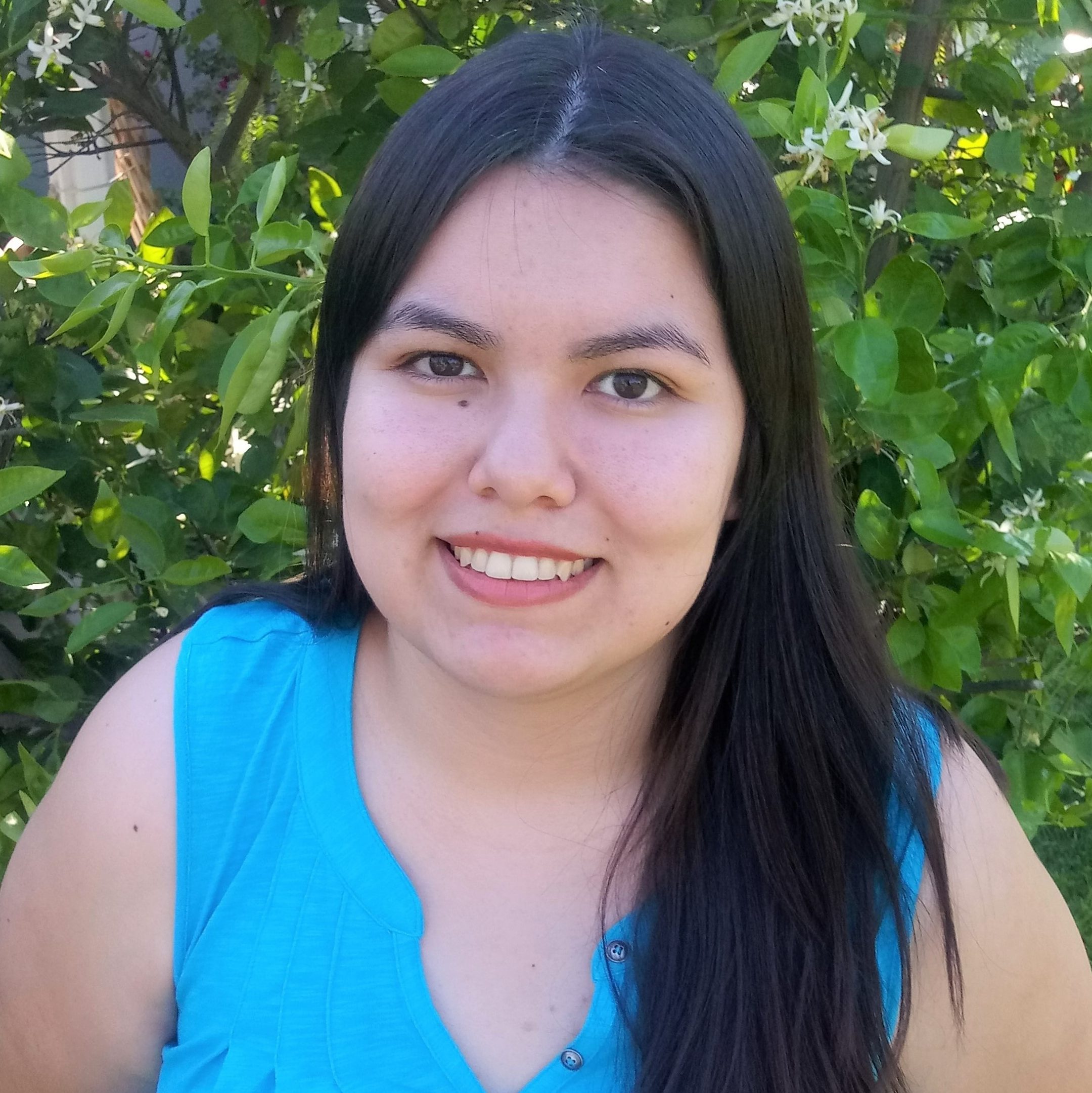 Stephanie Martinez -Seeing how abiotic and biotic factors affect the growth and development of plants fueled my interest in plant biology from a young age. As I progressed in my education, I learned more about the molecular and cellular responses plants have against these stresses. I wish to understand the fundamental mechanisms behind stress response to potentially generate crops with better tolerance of saline soil. Translational research is needed now, more than ever, to alleviate this growing challenge. The Plants3D program will teach me the skills needed to undertake this research challenge through interdisciplinary collaboration. The entrepreneurship skills that I will learn from the program will increase my knowledge on the transition of scientific discoveries to products available for deployment.
William Samson – Working in agriculture, I saw a broad range of pesticide issues, including different maximum residue levels (MRLs) in every country and a lack of biologically derived crop protection products that are often MRL exempt. I joined Plants3D to work on solving industry needs with bioengineering and an interdisciplinary approach. I'm interested in learning how to translate biology into innovative solutions that advance the industry while also being more sustainable for the planet. Collaboration between science and engineering is critical for improving agriculture and solving the global problem of food security. I am currently researching novel antimicrobial peptides and molecular techniques for improving crop resistance to bacterial pathogens.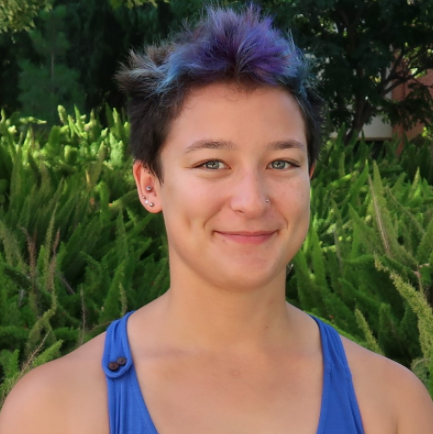 Claire Whitaker – I decided to pursue a career in science while taking a course on the biology of plants in my first year of college. Since that decision, I have been consciously looking for avenues to add to my knowledge and interest in plants and related systems. As a member of the Plants3D program, I am looking forward to developing cross-discipline collaborations to further my research goals. My research focuses on plant interactions with fungal pathogens, and collaboration in synthetic biology will allow me to bring my fundamental research into a context where it can be directly applied to food systems and economically important plant growth. Additionally, I look forward to working with collaborators on their bioengineering projects and other endeavors to which I would not otherwise be exposed.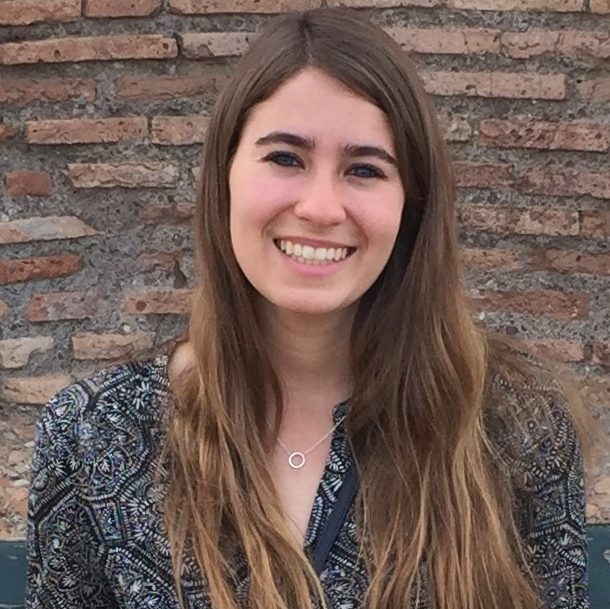 Nora Flynn – Through the interdisciplinary training provided by Plants3D, I will learn to partner my research in plastid transcriptomics with efforts to increase crop productivity, particularly in the face of augmented stresses caused by climate change. I am interested in exploring heterogeneity in plastid gene expression, splicing, and RNA editing by developing a method for single-plastid RNA-sequencing. This challenge merges molecular biology and bioinformatics and may be applied to guide more efficient plastid engineering. I hope to develop techniques in science communication to expand my skills in teaching so that I can encourage a new generation of scientific minds.